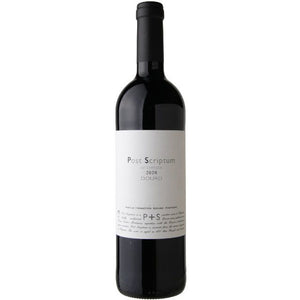 The 2020 Post Scriptum de Chryseia is a premium red wine produced in the Douro Valley region of Portugal. This wine is the second wine of the renowned Chryseia label, made in a similar style but using younger vines and with a shorter aging period.
In the glass, this wine displays a deep ruby color with purple highlights. On the nose, it offers intense and complex aromas of ripe red and black fruit, such as raspberry, blackberry, and black cherry, with subtle notes of spice and oak.
On the palate, the wine is medium-bodied and well-structured, with a silky smooth texture and well-integrated tannins. The flavors are rich and concentrated, with ripe fruit flavors complemented by hints of chocolate, vanilla, and tobacco from the oak aging.
Overall, the 2020 Post Scriptum de Chryseia is a sophisticated and elegant wine that can be enjoyed now or aged for several years to come. It pairs well with grilled meats, hearty stews, and strong cheeses. This wine is the perfect choice for those seeking a high-quality red wine with a modern twist on traditional Portuguese winemaking.