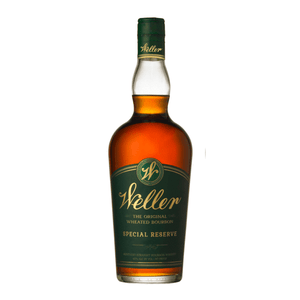 W.L. Weller's Special Reserve Kentucky Straight Bourbon Whiskey is one of the most sought-after wheated bourbons currently available. This non-age stated bourbon, bottled at 90 proof, offers a superbly smooth and impressively balanced taste.
The unique wheat composition of the Special Reserve results in a delicate, nuanced flavor profile that features prominent notes of honey and butterscotch, with a subtle hint of citrus and oak. Despite its relation to the ultra-exclusive Van Winkle line, Weller Special Reserve is an affordable alternative that delivers the same beautifully crafted Kentucky whiskey experience.
Perfect for bourbon aficionados who prefer to savor their whiskey neat, this bourbon is a must-have addition to any collection.