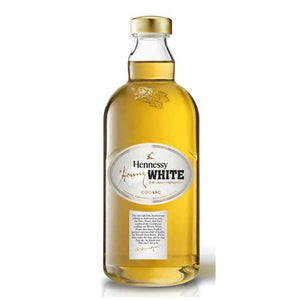 **25th anniversary limited edition
Indulge in the smooth taste of Hennessy Pure White Cognac 700ml. Its unique flavor profile is perfect for any occasion, offering an experience of subtle sweetness and warm, woody notes. Enjoy at a special gathering or to celebrate a milestone with friends - savor the smooth, luxurious taste of this exceptional Cognac.
This distinctive white cognac is comprised of Grande Champagne, Petite Champagne, Borderies and Fins Bois regions. 25th Anniversary Limited Edition Bottling.