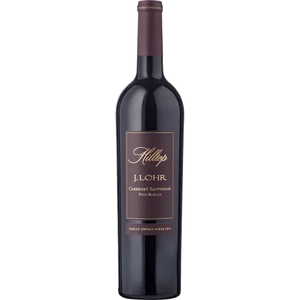 J. Lohr Hilltop Cabernet Sauvignon is a premium red wine that showcases the best of Paso Robles' Hilltop Vineyard. The 2020 vintage is a beautifully complex wine that offers rich aromas of blackberry, cassis, and black cherry with hints of vanilla, cocoa, and toasted oak.
On the palate, the wine is full-bodied and well-structured, with flavors of ripe blackberry, black currant, and dark chocolate. The tannins are firm but supple, providing a long and satisfying finish. The wine is aged for 18 months in French oak barrels, which adds subtle notes of vanilla and spice to the wine's profile.
Overall, J. Lohr Hilltop Cabernet Sauvignon is a luxurious wine that exemplifies the richness and complexity of Paso Robles Cabernet Sauvignon. It pairs well with grilled meats, hearty stews, and strong cheeses, and is best served slightly below room temperature.