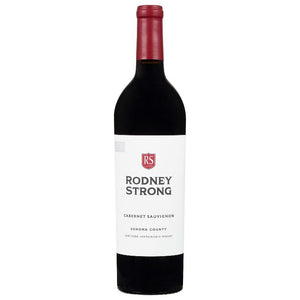 The 2020 Rodney Strong Cabernet Sauvignon is a stellar vintage that showcases the rich and robust character of this iconic California winery. This 12-pack offers a splendid collection of these exceptional wines, perfect for enthusiasts and collectors alike.

Rodney Strong Vineyards is renowned for producing wines that express the unique terroir of the Sonoma County region, and their Cabernet Sauvignon is no exception. With each bottle, you can expect a symphony of flavors, elegant structure, and a true reflection of the craftsmanship that goes into every Rodney Strong creation.

The 2020 vintage boasts a deep, garnet-red color, captivating the eye. The nose is a delightful bouquet of ripe blackberries, dark cherries, and subtle hints of vanilla and cedar. On the palate, you'll experience a harmonious balance of fruit, oak, and velvety tannins, creating a lush and rewarding taste profile. The finish is long and satisfying, leaving a lasting impression that invites you back for another sip.

This 12-pack of 2020 Rodney Strong Cabernet Sauvignon is not just a collection of wines; it's an opportunity to explore the consistency and excellence that Rodney Strong is known for. Whether you're hosting a special event, building your wine cellar, or simply want to savor these exceptional Cabernets throughout the year, this pack is a fantastic choice.

Secure your 12-pack of 2020 Rodney Strong Cabernet Sauvignon from Folsom Wine & Spirits and treat yourself to a selection that embodies the best of Sonoma County winemaking. Cheers to outstanding wines and memorable moments!