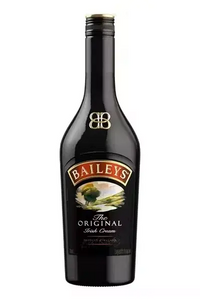 Baileys Original Irish Cream Liqueur is a premium Irish spirit that is made using only the finest ingredients. This iconic liqueur has been enjoyed by millions of people around the world for over 40 years and has become a staple in bars and households alike.
Baileys Original Irish Cream Liqueur has a rich and creamy taste, with notes of chocolate, vanilla, and a hint of Irish whiskey. It is made using fresh Irish cream, which is blended with premium spirits and aged Irish whiskey. This results in a luxurious liqueur that is smooth and indulgent, perfect for sipping on its own or adding to coffee or cocktails.
This versatile liqueur can be enjoyed in a variety of ways. It is often served over ice, in coffee or hot chocolate, or used as an ingredient in a range of cocktails. Its smooth and creamy texture makes it a perfect addition to any dessert, adding a touch of indulgence to your favorite treats.
Baileys Original Irish Cream Liqueur is perfect for anyone who loves the taste of creamy and indulgent liqueurs and is looking for a high-quality, authentic product. Its premium quality, rich flavor, and versatility make it a standout choice among liqueur enthusiasts and casual drinkers alike. The 750ml bottle is perfect for sharing with friends and family or for stocking up your home bar for all your cocktail needs.