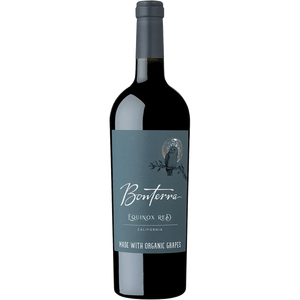 Bonterra Equinox Red is a rich and flavorful red wine blend that is crafted to showcase the unique terroir and organic farming practices of California's North Coast region. This wine is a harmonious blend of Merlot, Cabernet Sauvignon, Petite Sirah, and Syrah, all sourced from Bonterra's certified organic and biodynamic vineyards.
With its deep garnet color, the Bonterra Equinox Red exudes aromas of black cherry, vanilla, and baking spices, complemented by subtle notes of chocolate and espresso. On the palate, the wine is full-bodied and smooth, with velvety tannins and flavors of ripe plum, blackberry, and cassis, balanced by a hint of oak and a touch of acidity. The finish is long and satisfying, leaving a lingering impression of dark fruit and spices.
Ideal for pairing with hearty dishes such as grilled steak, roasted lamb, or pasta with rich tomato sauce, the Bonterra Equinox Red is a versatile and elegant wine that will delight any wine lover. Enjoy it now or age it for a few years to bring out even more complexity and depth.