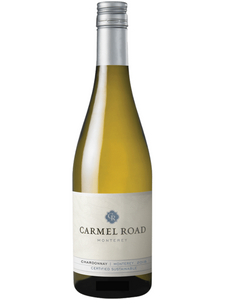 The Carmel Road Monterey Chardonnay is a delicious wine that showcases the vibrant flavors and rich textures of California's Monterey County. Made from grapes grown in the Carmel Road estate vineyards, this wine is a true expression of the region's unique terroir.
On the nose, this Chardonnay offers an inviting bouquet of ripe citrus and tropical fruits, including lemon, lime, and pineapple, complemented by subtle notes of vanilla and oak. On the palate, it delivers a smooth and creamy texture that is perfectly balanced by a bright acidity, showcasing flavors of peach, apricot, and honeydew melon.
The Carmel Road Monterey Chardonnay is fermented in stainless steel tanks and then aged in oak barrels for 7 months, which gives it a subtle hint of oak, while allowing the fruit to shine through. This wine is a perfect representation of the Monterey County, with its balance of fruit and acidity, and its long and satisfying finish.