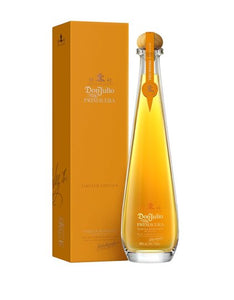 Get ready to enjoy summer, sunsets, and sandy beaches with Don Julio Primavera 1942, a remarkably rare 80-proof Reposado tequila that's perfect for the occasion. This tequila was initially released in limited quantities of only 26,000 cases, making it even more elusive than the original 1942.
The Don Julio Primavera is a new expression that takes the famous Don Julio Reposado and finishes it in orange wine casks, resulting in a unique and thrilling tequila experience that no Don Julio fan should miss. Bottled at 40% ABV, this tequila opens with a delightful aroma of honey and agave, complemented by bright citrus notes.
On the palate, you'll savor the juicy and refreshing taste of freshly squeezed oranges, along with sweet vanilla and hints of spice. This tequila is an excellent choice for those looking for a sophisticated and exclusive drinking experience that captures the essence of summer.