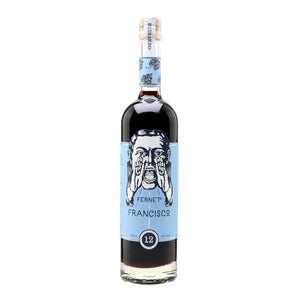 Fernet Francisco, a company based in San Francisco, specializes in producing bitter amaro in the style of fernet. Their latest creation is a rhubarb variation that adds a fruity twist to their classic recipe. The unique blend of 12 botanicals in this bitter amaro creates a distinctive flavor profile featuring rich rhubarb, orange, anise, and herbs, making it a delicious aperitif.
Interestingly, one of the founders of Fernet Francisco once appeared on the popular American TV show 'The Bachelor'.
When you take a whiff of this fernet, you'll immediately pick up on the cola notes that dominate the nose. These notes are then quickly followed by the flavors of licorice, rhubarb, and fennel. As you sip it, you'll also notice hints of orange peel and sugared cashews that come through in the finish. Overall, this fernet drinks truer to the amaro family and is a must-try for anyone who enjoys bitter liqueurs.