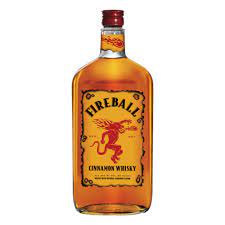 Fireball Cinnamon Whisky is a popular and unique flavored whisky that is loved by many. It is made with Canadian whisky that is blended with natural cinnamon flavors to create a spicy and sweet taste.

The aroma of Fireball Cinnamon Whisky is dominated by the scent of cinnamon, which is balanced by notes of caramel and vanilla. On the palate, the fiery cinnamon flavor takes center stage, followed by a smooth and sweet finish that lingers on the tongue.

This whisky can be enjoyed neat or on the rocks, and it is also a popular ingredient for cocktails. Its distinctive flavor and smooth finish make it a perfect addition to any party or gathering. Fireball Cinnamon Whisky is a must-try for anyone looking to explore new and exciting flavors in their whisky collection.