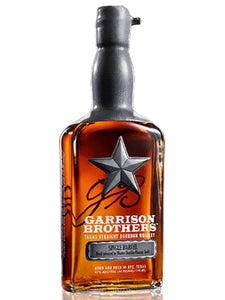 Garrison Brothers Single Barrel Bourbon is a premium whiskey released in 2015 by Texas' oldest legal bourbon distillery. This select bourbon is meticulously aged and blended to ensure unparalleled quality and drinkability. Its mash bill comprises 74% white Texas Panhandle corn, 15% red wheat, and 11% two-row Canadian malted barley, resulting in a distinct flavor profile.
Each batch of Garrison Brothers Single Barrel Bourbon is aged for a minimum of 3 years, and only the finest barrels are hand-picked for blending. The bourbon is bottled at 94 proof and is produced in small quantities, with an estimated yield ratio of 48-81 bottles per barrel. As a result, this bourbon is highly sought after by collectors and bourbon enthusiasts alike.
Initially, Garrison Brothers Single Barrel Bourbon was made available exclusively to retailers in Texas. Each barrel of this premium whiskey is unique, with its distinct flavor and historical significance, making it a prized addition to any whiskey collection.