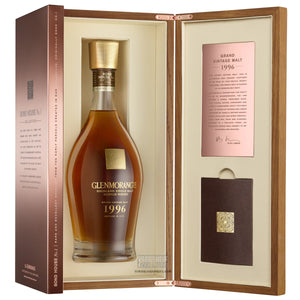 Luxurious and creamy.
Marvellously rounded over 23 years, this is our luxurious tribute to the pursuit of perfection.
The exclusive vintages of our Bond House No. 1 Collection are all shaped by their own unique stories. Each distilled in a single year, they are captured at their peak by our skilful whisky creators, and shared at their remarkable best.
The Collection's sixth release, Glenmorangie Grand Vintage Malt 1996, is luxurious and creamy.  Long aged in a handful of our first custom-designed casks, this quintessential Glenmorangie honours our pioneering quest to find the perfect casks for our whisky.