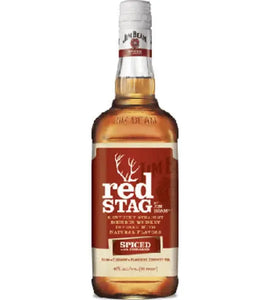 Our distillers use a special infusion process to create our unique Jim Beam® Bourbon Whiskey. Beginning with our fine Kentucky Straight Bourbon Whiskey, we infuse it with natural flavors, resulting in a distinctive taste that is truly A Different Breed of Bourbon™.

Our infused bourbons offer hints of cider, black cherry, or cinnamon spice that complement the signature taste of Jim Beam®. The result is a one-of-a-kind flavor profile that sets us apart from other bourbons.

We believe that taking the uncharted path can lead to the greatest rewards, and that's why we're proud to offer these distinct and delicious infused bourbons. Try them neat or mixed into your favorite cocktail for a new and exciting bourbon experience.