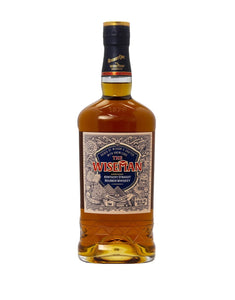 Kentucky Owl The Wiseman Straight Bourbon Whiskey 750ml is a premium whiskey that is crafted with exceptional care and attention to detail. This exquisite bourbon is named after the founder of Kentucky Owl, Charles Mortimer Dedman, who was known as "The Wise Man of Kentucky."
The Wiseman is made using a unique blend of carefully selected, 14-year-old Kentucky straight bourbons, which are expertly blended to create a perfect harmony of flavors. The nose reveals a complex aroma of sweet vanilla, caramel, and oak, with subtle hints of nutmeg and cinnamon. On the palate, you'll experience a rich and full-bodied flavor, with notes of dark chocolate, tobacco, and leather, which are balanced by a hint of smokiness.
This exceptional bourbon is bottled at 98.4 proof, which gives it a robust and bold character that is sure to impress even the most discerning whiskey connoisseur. It comes in a beautifully designed 750ml bottle that is perfect for gifting or displaying in your collection.
Whether you're looking for a premium bourbon to savor on special occasions or an exquisite gift for a whiskey lover, Kentucky Owl The Wiseman Straight Bourbon Whiskey 750ml is an excellent choice that will not disappoint.