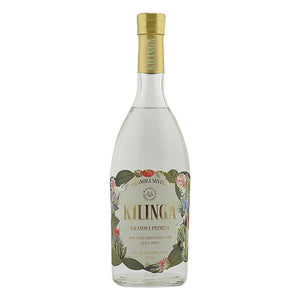 Kilinga Silvestre Bacanora is a premium quality alcoholic beverage that is distilled from the wild agave plant found in the Sonoran Desert in Mexico. This traditional spirit has a rich history that dates back centuries and is deeply ingrained in the culture of the region.

Crafted using a meticulous production process, Kilinga Silvestre Bacanora is carefully fermented and distilled in small batches to ensure that each bottle delivers the perfect balance of flavor and character. The resulting liquid has a smooth, slightly smoky taste with notes of caramel, vanilla, and earthy undertones that are sure to delight your taste buds.

Packaged in an elegant bottle with a sleek design that pays homage to the culture and heritage of the region, Kilinga Silvestre Bacanora is the perfect choice for those looking to savor a truly authentic and traditional Mexican spirit. Whether you're enjoying it on its own or using it as a base for cocktails, this premium quality Bacanora is sure to leave a lasting impression on your palate.