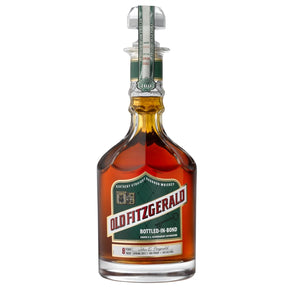 2021 RELEASE BTL

A historic brand, which dates back over 120 years, Old Fitzgerald Bourbon enjoys a nationally recognized reputation as an award winning whiskey with a tradition of extra-aging.
Made with a "whisper of wheat" instead of the more traditional rye grain, Old Fitzgerald offers a unique and well-loved taste profile. Today, Heaven Hill Distillery has preserved the traditional formula and techniques, while adding the benefits of seven generations of Bourbon distilling expertise.
The Old Fitzgerald line is well-known for its distilling pedigree, as the brand was first registered in 1884 and was eventually sold to "Pappy" Van Winkle during Prohibition. In 1999, Heaven Hill bought the brand and began distilling it at Bernheim Distillery in Louisville, KY. Today, in addition to our Old Fitzgerald Decanter Series, the legacy of Old Fitzgerald lives on in our other wheated Bourbons expressions.
50% ABV