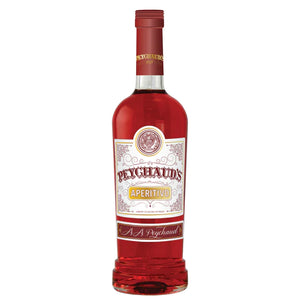 Antoine Amedie Peychaud, the inventor of the renowned Peychaud's bitters, began his career in the 1800s as an apothecary in New Orleans' French Quarter. He concocted a blend of his bitters and brandy, which he served to his peers and patrons.
Peychaud's fame grew, and he soon became the head bartender at the Sazerac Coffeehouse, where he continued to create simple cocktails using his bitters, earning widespread praise for his creations.
Today, Peychaud's Aperitivo continues to embody the principles of quality and simplicity that have been the hallmark of Peychaud's bitters for over a century.