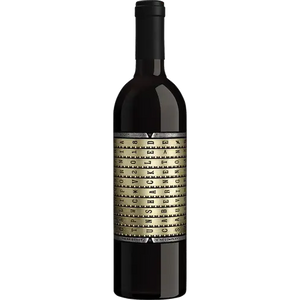 Prisoner Unshackled Cabernet Sauvignon is a bold and flavorful red wine that showcases the best of California's vineyards. This wine is made from 100% Cabernet Sauvignon grapes, which were carefully selected and harvested at optimal ripeness.
On the nose, this wine has intense aromas of blackberry, cassis, and a hint of vanilla. On the palate, it is rich and full-bodied, with flavors of dark fruit, cocoa, and a subtle spice note. The wine is well-structured with firm tannins and a long, lingering finish.
The grapes for this wine were sourced from select vineyards throughout California, including the Napa Valley, Alexander Valley, and Paso Robles. The unique terroir and climate of these regions impart distinctive characteristics to the grapes, resulting in a complex and flavorful wine.
Prisoner Unshackled Cabernet Sauvignon is a perfect wine for any occasion, whether you're enjoying a casual dinner with friends or hosting a formal gathering. Serve it with grilled steaks, hearty stews, or aged cheeses for a delicious and satisfying pairing.