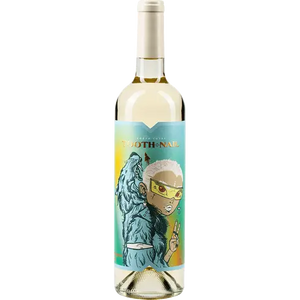 Tooth & Nail Sauvignon Blanc is a crisp and refreshing white wine that showcases the best of the Central Coast's vineyards. This wine is made from 100% Sauvignon Blanc grapes, which were carefully selected and harvested at optimal ripeness.
On the nose, this wine has bright and fresh aromas of citrus, green apple, and a hint of tropical fruit. On the palate, it is clean and lively, with flavors of lemon, lime, and a subtle herbaceous note. The wine is well-balanced with a bright acidity that leads to a refreshing and zesty finish.
The grapes for this wine were sourced from select vineyards throughout the Central Coast, including Paso Robles and Edna Valley. The unique microclimates and soils of these regions impart distinctive characteristics to the grapes, resulting in a complex and flavorful wine.
Tooth & Nail Sauvignon Blanc is a versatile wine that pairs well with a variety of dishes, from seafood and salads to poultry and grilled vegetables. It is also delicious on its own as a refreshing aperitif. Serve chilled for optimal enjoyment.