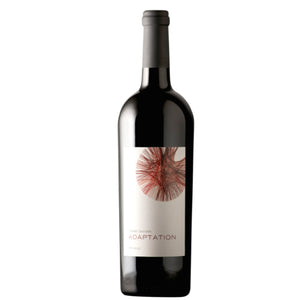 The 2014 Adaptation Cabernet Sauvignon is a rich and full-bodied wine that represents the best of Napa Valley winemaking. Crafted with the finest grapes from select vineyards throughout Napa Valley, California, this wine is a true testament to the art of winemaking.
The wine is a deep ruby color, with aromas of blackberry, cassis, and vanilla, layered with notes of spice and toasty oak. On the palate, the wine is bold and complex, with flavors of dark fruit, chocolate, and espresso, leading to a long and satisfying finish.
This wine is perfect for pairing with bold, flavorful dishes such as grilled meats, roasted vegetables, or aged cheeses. It is also an excellent choice to enjoy on its own, sipped slowly to savor the depth and complexity of the wine.
Overall, the 2014 Adaptation Cabernet Sauvignon is a truly exceptional wine that is sure to impress even the most discerning wine connoisseur. It is perfect for special occasions or as a gift for the wine lover in your life who appreciates the finest things in life.