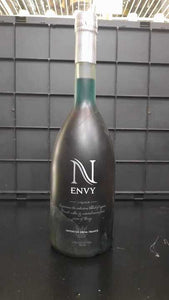 Envy 'N' Liqueur is a premium alcoholic beverage that is designed to tantalize the taste buds of the most discerning drinkers. Crafted using the finest ingredients and a time-tested recipe, Envy 'N' Liqueur boasts a complex and luxurious flavor profile that is sure to impress.
The liqueur is made using a blend of premium spirits and natural fruit flavors, resulting in a smooth and balanced taste that is perfect for sipping on its own or as a key ingredient in a variety of cocktails. With its rich, golden color and deliciously sweet aroma, Envy 'N' Liqueur is an elegant and sophisticated addition to any liquor cabinet.
Whether enjoyed as a post-dinner treat or as a refreshing cocktail on a warm summer day, Envy 'N' Liqueur is the perfect choice for those looking for a high-quality, premium liqueur that offers an unparalleled drinking experience.