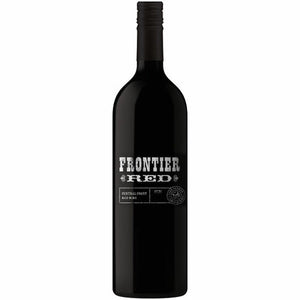 Fess Parker Frontier Red Lot No. 201 is a rich and complex red wine that showcases the best of California's Central Coast region. Named after the legendary actor and winery founder, this wine is a blend of Syrah, Grenache, and Mourvèdre grapes, all sourced from the Fess Parker estate vineyards.
With its deep ruby color, the Fess Parker Frontier Red Lot No. 201 has aromas of dark fruit, blackberry, and plum, complemented by notes of vanilla, spice, and a hint of leather. On the palate, the wine is full-bodied and robust, with firm tannins and flavors of black cherry, blueberry, and chocolate, followed by a long and satisfying finish.
This wine is perfect for pairing with hearty dishes such as grilled steak, barbecue ribs, or roasted vegetables. It is also an excellent wine to enjoy on its own, as it is complex enough to stand alone as a sipping wine. Whether you're celebrating a special occasion or enjoying a casual dinner with friends, Fess Parker Frontier Red Lot No. 201 is sure to impress.