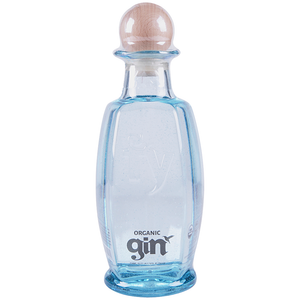 Introducing FY Organic Hawai'i Wet Gin - A Taste of Tropical Paradise in Every Sip!
Experience the lush and vibrant flavors of the Hawaiian Islands in every bottle of FY Organic Hawai'i Wet Gin. This exceptional gin captures the essence of Hawaii's rich botanical diversity, delivering a tropical paradise to your palate with every pour.
Key Features:
Locally Sourced Ingredients: FY Organic Hawai'i Wet Gin is made with a meticulous selection of organic botanicals sourced from the pristine islands of Hawaii. These handpicked ingredients reflect the unique terroir and tropical beauty of the Hawaiian archipelago.

Tropical Botanical Infusion: Our master distillers have expertly blended classic gin botanicals with a tropical twist, incorporating exotic Hawaiian fruits, fragrant flowers, and indigenous herbs. The result is a gin bursting with flavors of passionfruit, hibiscus, and ginger, among others.

Smooth and Balanced: Crafted in small batches, FY Organic Hawai'i Wet Gin undergoes a slow distillation process to ensure a smooth and well-balanced profile. The harmonious fusion of tropical and traditional gin notes creates a spirit that's as delightful sipped neat as it is in cocktails.

Versatile Mixability: Whether you're crafting classic cocktails like a Hawaiian Martini or simply mixing it with tonic and a slice of fresh pineapple, FY Organic Hawai'i Wet Gin elevates your mixology game, adding a touch of the islands to every sip.

Eco-Friendly Commitment: We're deeply committed to preserving Hawaii's pristine environment. Every bottle of FY Organic Hawai'i Wet Gin supports sustainable farming practices and conservation efforts on the islands, ensuring a more sustainable future for these tropical paradises.
Whether you're an adventurous spirit seeker or simply seeking a taste of paradise in a glass, FY Organic Hawai'i Wet Gin promises a truly unique and unforgettable journey through the flavors of the Hawaiian Islands. Treat yourself to a tropical escape with every sip. Experience FY Organic Hawai'i Wet Gin today and let your taste buds surf the waves of Hawaiian flavor!