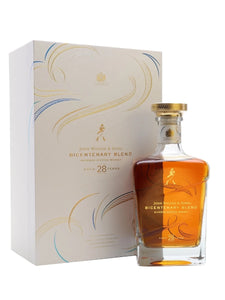 200 years ago, John Walker opened a grocery in Kilmarnock, west coast of Scotland. Among whiskies that John blended for sale, his shop was also well stocked on all sorts of evocative items from all over the world.

200 years later, Master Blender Dr Jim Beveridge brings to life the flavors and aromas that would have been swirling in the shop, taking the ledger kept from John's Grocery as his inspiration.

This rich and complex masterpiece takes you back in time as you enter John's grocery, enjoying layers upon layers of deep, rich, evocative aromas as though walking through the aisles of the grocery 200 years ago. A kaleidoscope of flavors so rich yet so complimentary, that each sip provides a different experience.