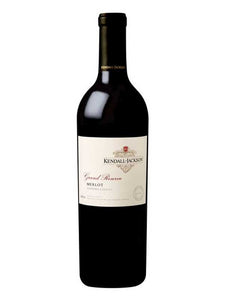 Kendall Jackson Grand Reserve Merlot is a premium red wine that is crafted with exceptional attention to detail and quality. Made from a blend of carefully selected grapes from the best vineyards in Sonoma County, this Merlot is aged in French oak barrels to create a rich, complex flavor profile.
On the nose, Kendall Jackson Grand Reserve Merlot has a bouquet of ripe black cherry, blueberry, and cassis, with subtle hints of vanilla and spice. On the palate, it is full-bodied and smooth, with flavors of dark fruit, chocolate, and a touch of tobacco. The tannins are well-structured and integrated, providing balance and depth to the wine.
Kendall Jackson Grand Reserve Merlot is a versatile wine that pairs well with a wide range of dishes, including grilled meats, roasted vegetables, and hearty pasta dishes. It is also a perfect choice for enjoying on its own, sipped slowly to savor the complex flavors and aromas.
This premium Merlot is a testament to the passion and dedication of the winemakers at Kendall Jackson, who strive to produce wines of exceptional quality and character. With its rich, full-bodied flavor and smooth, elegant finish, Kendall Jackson Grand Reserve Merlot is a must-try for any wine lover looking for a top-tier red wine.