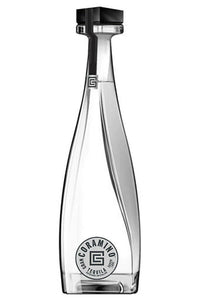 Indulge in the smooth and sophisticated flavor of Gran Coramino Tequila Reposado Cristalino, a premium 40% Reposado Tequila from Mexico. This exquisite tequila comes in a 750ml bottle and is another exceptional offering from Gran Coramino.
Experience the remarkable taste of this Reposado Tequila, which has been aged to perfection for a smooth and refined finish. The tequila's clear and transparent appearance, known as "cristalino," is a testament to its exceptional quality and purity.
Savor the distinctive aroma and flavors of this fine tequila, and discover for yourself why Gran Coramino is recognized as a producer of some of the finest tequilas in Mexico. Whether enjoyed on its own or in a premium cocktail, Gran Coramino Tequila Reposado Cristalino is a must-try for tequila enthusiasts and connoisseurs.