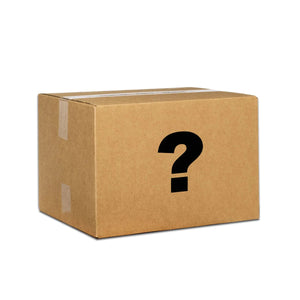 Discover the ultimate mystery box, a thrilling adventure in a package. Inside, you'll find a tantalizing surprise that's sure to excite your senses. This enigmatic box contains one (or two in some cases), valued at a minimum of $99.99, ensuring that you're in for a treat.

But here's the catch - the real excitement lies in the element of surprise. With our mystery box, you're not just receiving a premium bottle; you're diving headfirst into a world of possibilities. If luck is on your side, you might unveil a rare bottle valued at a much higher price point than what you paid.

This mystery box is the ideal choice for those who appreciate the finer things in life and love the thrill of the unknown. Whether you're a seasoned wine or spirits enthusiast or just starting your journey, this is your ticket to an exciting and mysterious adventure. Order your mystery box today and unravel the secrets it holds within.