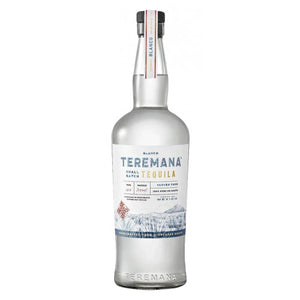 Teremana Small Batch Tequila Blanco is a premium tequila that offers a smooth and refreshing taste. Crafted from carefully selected highland and lowland agaves, this tequila is distilled in small batches using traditional copper pot stills, resulting in a superior quality spirit.
On the nose, the aroma is fresh and bright, with notes of citrus and tropical fruit, along with a subtle hint of agave. The palate is crisp and clean, with a gentle sweetness and flavors of ripe pineapple, fresh lime, and a touch of peppery spice. The finish is smooth and satisfying, with a lingering sweetness that invites you to take another sip.
Teremana Small Batch Tequila Blanco is perfect for sipping on its own, or for mixing into your favorite cocktails. Its versatile flavor profile makes it a great choice for margaritas, palomas, or any other tequila-based drink.
Packaged in a sleek and stylish bottle that features the iconic Teremana logo, this tequila is a must-have for any tequila aficionado. Whether you're celebrating a special occasion or just relaxing with friends, Teremana Small Batch Tequila Blanco is the perfect choice for any occasion.