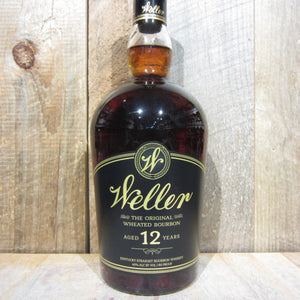 Aromas of lanolin, almond, creamed corn and toasty vanilla. The mid-palate flavor is heavily wheated, layered and moderately sweet. Long, oaky, and intensely smooth finish.
Rating: 93.5
–Jim Murray's Whisky Bible
"The deep bronze color beautifully reflects the light…high-spirited, lusciously toasty, and animated bouquet that has top-notch Bourbon written all over it; dry, complex, and toasty palate."
-Paul Pacult's Spirit Journal


Discontinued size Huge HANDLE! 1.75ML!